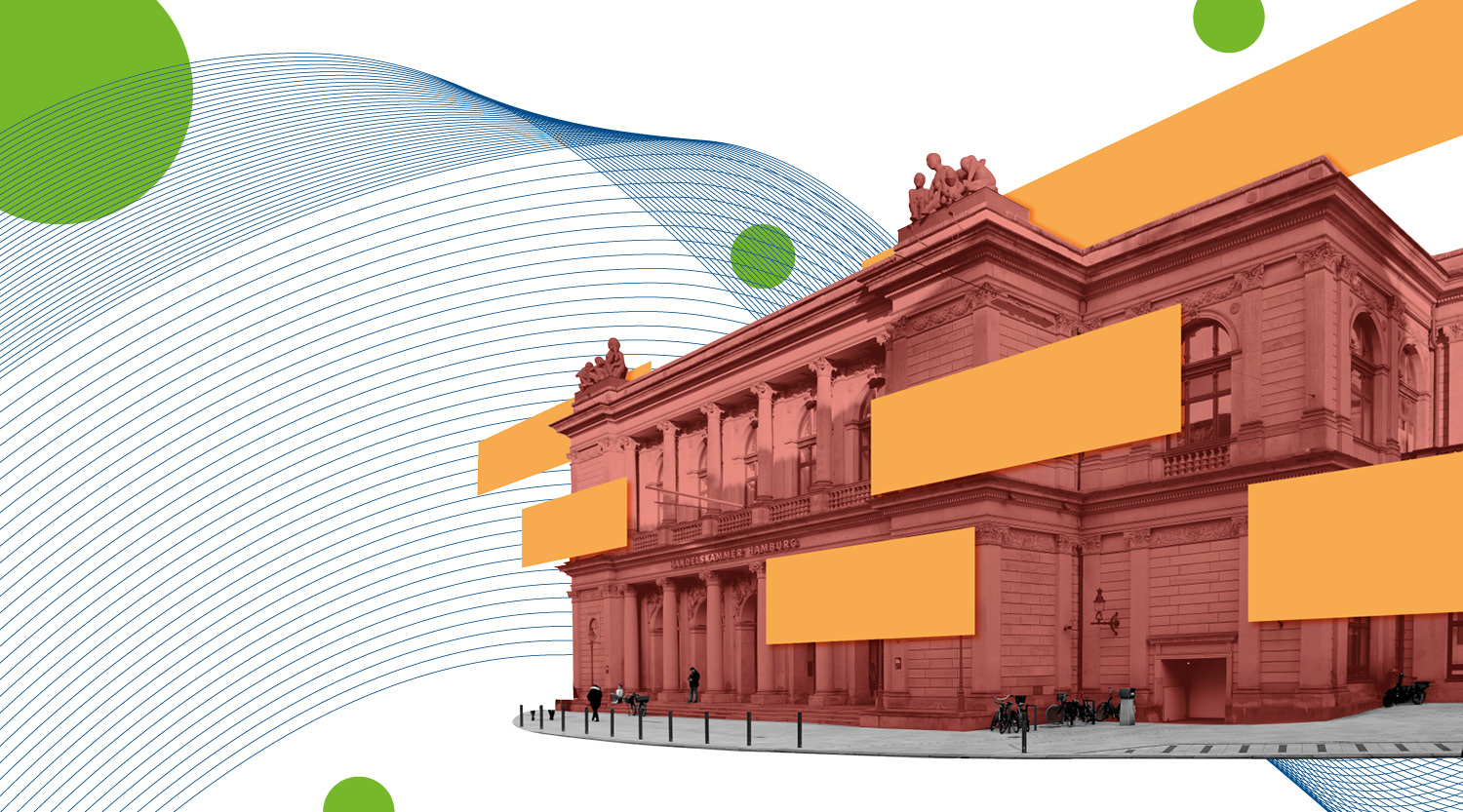 Conference: A Legal Framework for Renewable Hydrogen
Cooperation and Mutual Recognition to Speed up the Transition
29.08.2023, 15:00-19:30h
In June, the EU Commission's Delegated Acts were successfully passed, and last year, the USA implemented the Inflation Reduction Act. As we anticipate the integration of EU regulations into national law over the next few months, the conditions for producing green hydrogen in individual countries are becoming clearer. Now, the focus lies in establishing legally binding certificates for hydrogen consumers, providing evidence of their purchase of sustainable hydrogen. Several countries are developing certification systems, and a global analysis has examined eleven standards by the World Energy Council and dena.
We would like to delve into the current status of these standards and the challenges involved in their market implementation. Questions arise about ensuring globally recognised standards if the diversity persists, and how quickly legally binding certificates can be issued to companies.
We will explore the European and North American perspectives from the viewpoint of institutions, associations, legislators, as well as hydrogen users in the industry. We cordially invite you to an afternoon of insightful discussions on imports, exports, and certification systems.
The event will be conducted in English.
Die Registrierung ist bereits geschlossen. Vielen Dank für Ihr Interesse!
I. Welcome
03:00 pm Entry: Coffee & Cake
03:30 pm Welcome by the Hosts
Dr Malte Heyne, CEO Hamburg Chamber of Commerce

Dr Melanie Leonhard, Senator of the Ministry of Economy and Innovation, Free and Hanseatic City of Hamburg

Jan Rispens, Managing Director Renewable Energy Hamburg

Dr Axel Wietfeld, Chairman of the Board of Trustees, H2Global Stiftung
II. Certification & standards: Effects on production sites and international value chains
04:00 pm Private sector perspective
Sonia Rando Matos, H2fM Supply Chain Manager Europe, Air Products
III. Cooperation and mutual recognition: Speed up the transition
04:15 pm Global perspective on legal frameworks for renewable hydrogen: what is the status quo?
Maira Kusch, Head of Office at World Energy Council – Germany
04:30 pm Panel discussion: How can the set-up of a legal framework for hydrogen be accelerated?
Moderated by Jan Rispens, Managing Director Renewable Energy Hamburg
Ruud Kempener, Member of Cabinet for the Commissioner for Energy Kadri Simson, European Commission

Matthias Altmann, Senior Consultant, Ludwig-Bölkow-Systemtechnik (LBST), CertifHy

Maira Kusch, Head of Office at World Energy Council – Germany

Flore de Durfort, CEO an Co-Founder, Point Twelve

Florian Geyer, Director Planning and Strategy, Hintco
05:30 pm Q&A
IV. Networking Dinner
06:00 pm Networking with finger food (Börsensaal)
07:30 pm End of event
Moderation: Dr Michaela Ölschläger, Chamber of Commerce Hamburg
Handelskammer Hamburg
Die Konferenz findet im COMMERZSAAL statt.
The conference will take place in the COMMERZSAAL.